Did you know that 773 million adults and young people lack basic literacy skills? The International Literacy Day reminds us of the importance of literacy as a matter of dignity and human rights, and to advance the literacy agenda towards a more literate and sustainable society.
Check out our reading list and learn more about this subject.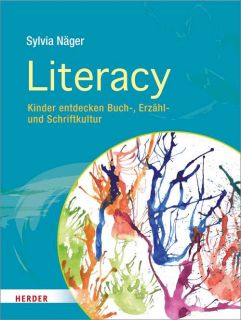 Literacy : Kinder entdecken Buch-, Erzähl- und Schriftkultur
Sylvia Näger
Erzieherinnen und Erzieher sind Lotsen auf dem Weg zur Sprache und in die Bücherwelt. Denn bereits in der frühen Kindheit zeigen Kinder ein starkes Interesse an Sprache und Schrift. Literacy-Erfahrungen stecken überall: in selbst erfundenen Geschichten, im Vorlesen und im Bilderbuch, in Reimen und Gedichten, im Bilderbuchkino, in auditiven Medien, CD-ROM und Apps …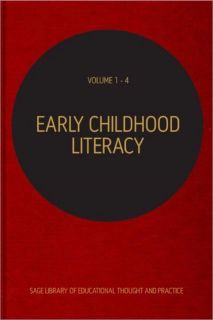 Early childhood literacy
edited by Kate Pahl and Jennifer Rowsell
In this Handbook, readers will find coverage of all the key topics in early childhood literacy, including perspectives; literacy in families, communities and cultures; making meaning; literacy in preschool settings and schools, and various research methodologies.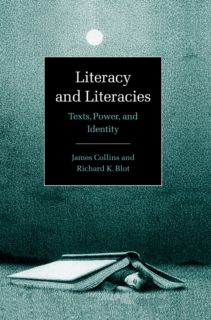 Literacy and literacies : texts, power, and identity
James Collins, Richard Blot
Literacy and Literacies is an engaging account of literacy and its relation to power. The book develops a synthesis of literacy studies, moving beyond received categories, and exploring the domain of power through questions of colonialism, modern state formation, educational systems and official versus popular literacies. Collins and Blot offer in-depth critical discussion of particular cases and discuss the role of literacies in the formation of class, gender, and ethnic identity.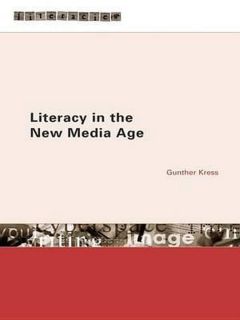 Literacy in the new media age
Gunther Kress
"In this 'new media age' the screen has replaced the book as the dominant medium of communication. This dramatic change has made image, rather than writing, the centre of communication.
In this groundbreaking book, Gunther Kress considers the effects of a revolution that has radically altered the relationship between writing and the book. Taking into account social, economic, communication and technological factors, Kress explores how these changes will affect the future of literacy."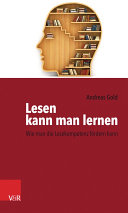 Lesen kann man lernen : wie man die Lesekompetenz fördern kann
Andreas Gold
Mehr als die regelmäßigen Katastrophenmeldungen der IQB-Ländervergleiche, der IGLU- oder der PISA-Studien interessiert, wie es zu unzureichenden Lesekompetenzen kommt und wo man ansetzen kann, um sie zu fördern. Andreas Gold erklärt zunächst, wie Lesen funktioniert und wie Kinder lesen lernen. Auch, wie wichtig die sprachlichen Kompetenzen für das Lesenlernen sind. Es ist verblüffend, dass geübte Leser sogar enie aonnrdug vOn bhesbtucAn, diE vlilög uSniinng eRishenct, lseEn Kneönn.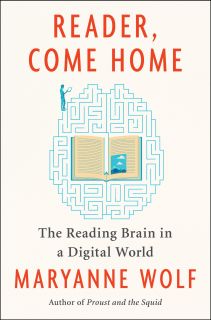 Reader, come home: the reading brain in a digital world
Maryanne Wolf ; illustrated by Catherine Stoodley
"Wolf considers the future of the reading brain and our capacity for critical thinking, empathy and reflection as we become increasingly dependent upon digital technologies
A decade ago, Wolf's Proust and the Squid revealed what we know about how the brain learns to read and how reading changes the way we think and feel. Now that we are completely immersed in the internet and digital devices, our ways of processing language have altered dramatically. In a series of letters, Wolf describes her hopes and concerns about what is happening to the brain as it adapts to digital mediums, illuminating complex ideas with anecdotes and down-to-earth examples. Wolf considers the future of the reading brain and our capacity for critical thinking, empathy and reflection as we become increasingly dependent upon digital technologies"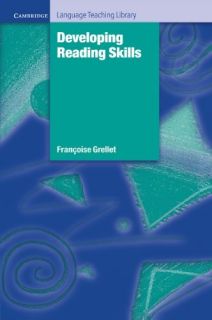 Developing reading skills: a practical guide to reading comprehension exercises
Françoise Grellet
This is a handbook for language teachers who would like to develop their own reading materials or who wish to enrich a reading course. It offers a classification and description of exercises aimed at developing different reading skills. While the book is designed primarily for teachers of English as a second language, the exercises are equally appropriate for the teaching of other foreign languages and much of the book is relevant to the teaching of first-language reading skills.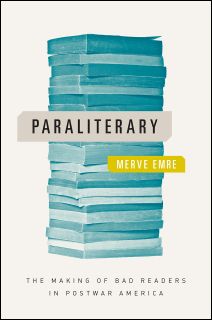 Paraliterary: the making of bad readers in postwar America
Merve Emre
"Literature departments are staffed by, and tend to be focused on turning out, "good" readers—attentive to nuance, aware of history, interested in literary texts as self-contained works. But the vast majority of readers are, to use Merve Emre's tongue-in-cheek term, "bad" readers. They read fiction and poetry to be moved, distracted, instructed, improved, engaged as citizens. How should we think about those readers, and what should we make of the structures, well outside the academy, that generate them?
We should, Emre argues, think of such readers not as non-literary but as paraliterary—thriving outside the institutions we take as central to the literary world. She traces this phenomenon to the postwar period, when literature played a key role in the rise of American power. At the same time as American universities were producing good readers by the hundreds, many more thousands of bad readers were learning elsewhere to be disciplined public communicators, whether in diplomatic and ambassadorial missions, private and public cultural exchange programs, multinational corporations, or global activist groups. As we grapple with literature's diminished role in the public sphere, Paraliterary suggests a new way to think about literature, its audience, and its potential, one that looks at the civic institutions that have long engaged readers ignored by the academy."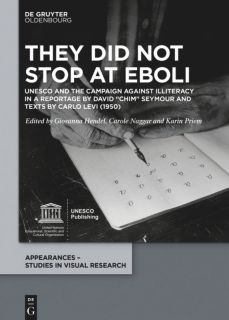 They did not stop at Eboli: UNESCO and the campaign against illiteracy in a reportage by David "Chim" Seymour and texts by Carlo Levi (1950)
= Au-delà d'Eboli : l'UNESCO et la campagne contre l'analphébétisme, dans un reportage de David «Chim» Seymour et des textes de Carlo Levi (1950)
ed. by/éd.: Giovanna Hendel, Carole Naggar & Karin Priem
Articles et publications scientifiques
IRA, Rotary project supports literacy in South Sudan. (International Reading Association and Ellensburg Morning Rotary)
Reading Today, 2011, Vol.28(6), p.8(1)
IRA, Rotary collaborate to celebrate International Literacy Day
Reading Today, Jun/Jul 2009, Vol.26(6), p.32
Literacy development: Lessons learned from a pilot project in South Africa
The Reading Teacher, Feb 2003, Vol.56(5), pp.484-492
Alphabétisation à travers l'Initiative LIFE et le suivi de CONFINTEA VI au Maghreb.(Report)
International Review of Education/Internationale Zeitschrift für Erziehungswissenschaft/Revue internationale l'éducation, August, 2011, Vol.57(1-2), p.161(17
The Progress of Functional Literacy: Report on a Unesco Report
Community Development Journal, Jul 1, 1970, Vol.5(3), p.15
Alphabetisierung und Nachsorge-Maßnahmen: Beschreibung eines UNESCO-Projektes
Bildung und Erziehung, 1983, Vol.36, pp.351-367
Luxemburgensia
Der Analphabetismus
d'Letzeburger Land : 12.11.1976
Alphabetisierung in der Muttersprache
d'Letzeburger Land : 21.01.1983
Wozu eine öffentliche Bibliothek?
d'Lëtzebuerger Land : 22.06.2001